Monday, July 21, 2008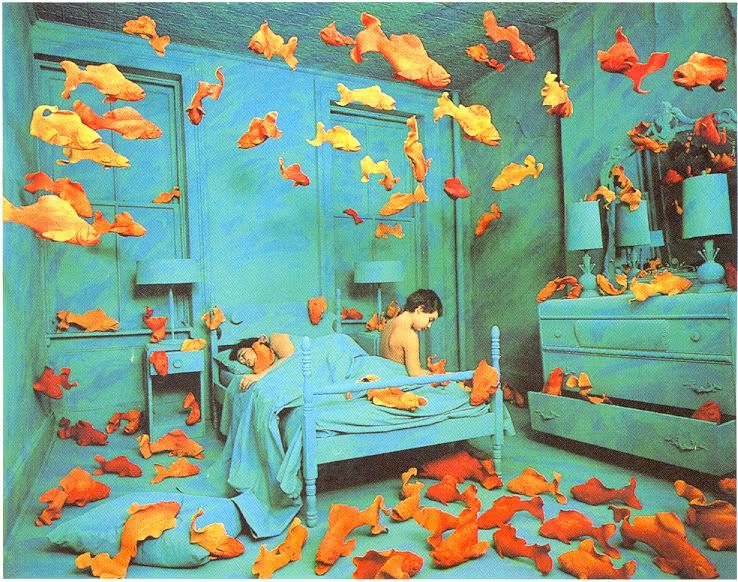 While I was searching my Google Reader over my Cheerios I came across this image at ffffound.com. I have a beat up, water damaged, signed print of this in my basement office. Unfortunately because it's beat up, and water damaged it resides under the glass on my computer desk in my "office" buried under discs, dust and junk. Still though. I love this picture and it makes me happy to look at it.
There is some question as to
what is going on in the picture
, but I've never really thought too deeply about it as I like it because it looks like the trippy fish are having a good time.
Labels: Things and Stuff